Hi this is
Dominik Hanke
Developer, Inspirer, Coach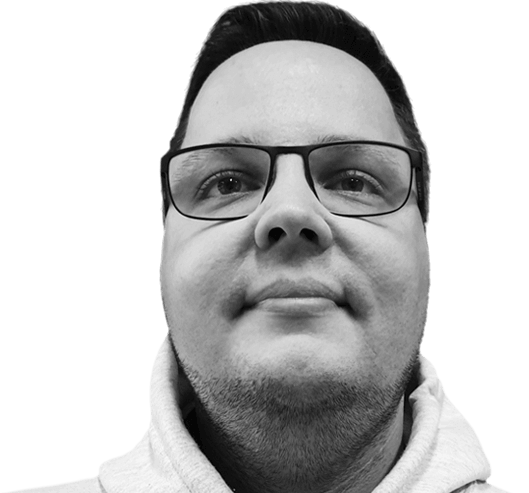 About me
I'm 41 years old, happy to be a professional web developer for the last 19 of those years and had the chance to work in many different projects and environments already.
In all those years I learned more than just programming and languages. I learned how to grow my career, built great development teams and lead people to success.
I started teaching programming to kids, teenagers and adults in 2003 and had the chance to let it become my profession for 1 1/2 years in 2017. In 2019 I started to work as a developer again, but I still love to do workshops and events for the Hacker School.
I've already used many different technologies, but building great products doesn't rely on choices of the tech stack. I might use Vue.js in one project and React in the next one, as a good developer will always be able to learn new tools and choose the right ones for different use cases. I use PHP the most, but I've also done some Python in the past.
My Services
I'm offering the following services for non-profit organizations and projects or meetups with a social impact.
Web Development
Development of websites, WordPress themes and web applications
HTML, CSS, JavaScript, PHP
Web Consulting
Supporting your team or project with experience, structure and workflows
Remote or at your place
Workshops
On-site or remote coaching of teams and audiences for a specific topic
1-2 days per workshop
Presentations
Technical or educational talks and keynotes for your own events
Early inquiry required
My Experience
I've had the chance to work in many interesting projects so far, but only the most recent ones are listed here. Feel free to ask for more.
Contact Me
If you've got any questions or want to get in contact about social projects and organizations, please shoot me an email.
Legal Information

Dominik Hanke
Erdfällenstraße 16, 31812 Bad Pyrmont
Privacy Policy